2015 – August
Purchased this cabinet in very good condition from a fellow collector.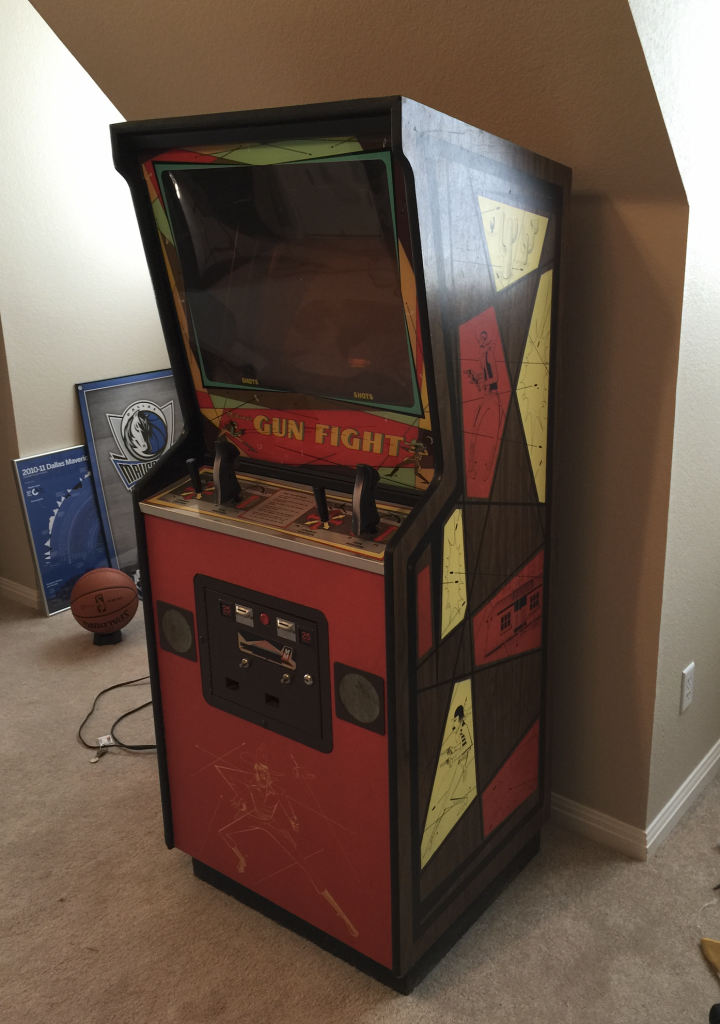 Attempted to replace some capacitors to fix an issue with tube going blank after a few seconds immediately after machine was turned on. This problem goes away after the machine has warmed up. Initially it looked like the capacitor replacement had worked but the problem returned a month later. Still not fixed, but there is a workaround by just powering the game off/on a few times once it has warmed up.
2022 – November
Added an EasyCoinup to the cabinet since there is no freeplay.